Cloud-based, plug-and-play machine monitoring is helping industry achieve step changes in manufacturing productivity without the high costs and disruption traditional machine monitoring solutions entail. So why do some firms find it hard to shake off their inhibitions about embracing smart factory technologies?
In our previous blog, we looked at the top ten benefits that come from machine monitoring, including improving quality and customer relations, along with reducing downtime and lower warranty and machinery service costs.
Despite these benefits, our blog cited a report by Tech Clarity which found the uptake in machine monitoring and optimisation across diverse industrial sectors is not as high as the benefits would have you expect.
The survey highlighted a variety of high-level factors cited by firms as inhibiting investment, including:
It costs too much (41%)
Our machines are too old (30%)
It's too hard to deploy (26%)
We don't have the skills (32%)
We don't have a problem (16%)
While the results of this survey may look to paint a bleak picture for 'smart factory' adoption in UK manufacturing as a whole, it is good news that we are seeing a growing number of manufacturers (of all sizes) who have shaken off their inhibitions and become early adopters of smart factory technologies, such as real-time machine monitoring data analytics.
Addressing ten inhibitors to machine monitoring and how you can overcome them
It is certainly not surprising that given the benefits machine monitoring offers manufacturers; including improved productivity measures such as increased throughput, reduced downtime and lower resource use which all lead to improved Overall Equipment Effectiveness (OEE). All of these benefits eventually trickle up from the shop floor to the top floor, where they have a direct impact on the bottom line.
1. Costs: It is true that traditional machine monitoring can be eye-wateringly expensive. Often what you are paying for is an exorbitant consultancy fee and complex, invasive integration activities that slow things down rather than speed them up. Cloud-based machine monitoring is disrupting that market by removing almost all these costs. Why pay for bespoke Saville Row when you can still look a million dollars in an off-the-peg M&S suit?
2. Our machines are too old: As long as your machines have a pulse – in this case, an electric current – they are never too old. Cloud-based machine monitoring doesn't discriminate (at least our platform doesn't) based on the brand, model or age of your machines. It works as well on a top-of-the-range Doosan as it does on an elderly Colchester. So, don't let age (or looks for that matter) be an inhibitor.
3. Too hard (and disruptive) to deploy: Well, the Saville Row suit might be. More than likely you will be told you need a number of fittings which are all very intrusive, costly and time-consuming. A plug-and-play-cloud-based device can be fit in minutes: even the Managing Director could probably do it. And it all but instantly feeds your shop-floor data in a form that is insightful and actionable.
4. We don't have the skills: You do, but you just don't know it. Don't be fooled by the inflated language (and price) of 'digital transformation'. It's designed to bamboozle. All too often we hear people say it makes them feel 'dumb', rather than smart. If you can use a mobile or a laptop, you can deploy cloud machine monitoring. Pretty soon it will even come with updates.
5. We don't have a problem on our shop floor: As above. You probably do, but you just don't know it. Most shop floors are busy (we really hope you are). So busy, that operatives and managers have little idea of their real machine utilisation rates. Cloud-based data analytics lifts the veil on any misconception and shows you exactly what the rates are: and you will wonder why you ever worried about ROI.
6. Too much commitment, too much risk: There's no doubt that a consultant talking 'digital transformation' or 'smart factory' will (in all likelihood) be selling a big change, a big-ticket item that will require buy-in from the very top. Machine monitoring as a 'Software as a Service' subscription has few such inhibitions. It's a low-key, low-cost entry point to 'smart factory' tech that empowers both the shop floor and the top floor and can connect the two (as well as everyone in between).
7. It's just another form of IT: No it isn't. Yes, it is. There's no doubt many SMEs see data analytics and software as IT projects. Given that these have very often overpromised and underdelivered or overran on costs in the past, this can create the perception that new technologies may end up being even more expensive than they already cost, adding to existing uncertainties. Plug-and-play machine monitoring tech fitted to a handful of machines or many is a risk-free way of overcoming this inhibition. It should even lead to the integration of IT and OT.
8. Our shop floor is too small: Size really doesn't matter, productivity does! Whether you're running five machines or 100 hundred, the flexibility of a plug-and-play machine monitoring platform is that it can be used on any number. One or many. Firms often target what they perceive to be problem machines: and once the data confirms their intuitions they quickly roll it out across their shop floor to other machines. Scale-up is simple, whatever the company size.
9. Security: So, you use internet banking for your personal and business accounts but are worried that someone might hack into your network to see the spindle speeds on your machine. Ask yourself: how big is your security team? Then remember, the best application providers and data centres have large, dedicated security teams using automated threat monitoring systems that operate 24×7.
10. Our people won't like it. For machine operatives, it will most likely confirm their own deep knowledge of their machines. And for Ops Managers and Directors machine monitoring data provides a single source of truth that is without bias. How that data is used, however, is for another blog. Put simply, we know people don't need 'more' data, they need operational tools that take stuff off their plate and that's exactly why we created FourJaw's, real-time data machine monitoring platform.
Ready to say goodbye to your machine monitoring inhibitors?
If you still feel inhibited by any of the above and want help shaking off those inhibitions book a free demonstration of our play and let FourJaw help you improve your manufacturing productivity measures or have a read of some of our customer success stories and discover how companies just like yours are using our machine monitoring platform to help them improve their manufacturing productivity measures.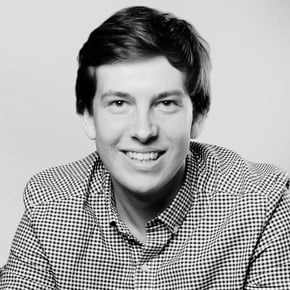 Robin-Hartley-Willows
Robin is the Co-Founder and CTO of FourJaw Manufacturing Analytics. Robin has a Masters degree in Engineering and is a Fellow of the Royal Academy of Engineering Enterprise. Combining his love of software with a background in engineering, Robin became a researcher at the Advanced Manufacturing Research Centre where he developed the core technologies that power FourJaw's machine monitoring platform. Nowadays, Robin heads up the FourJaw technical team and oversees the roadmap and development of the platform.