FourJaw is delighted to have been ranked fifth in the Business Cloud FactoryTech 50 rankings– which recognise the UK's most innovative manufacturing technology creators for 2022.
Following the creation of a 74-strong shortlist, the final ranking was decided by a combination of selections from an independent judging panel and a public vote among readers of Business Cloud which attracted hundreds of votes.
It's great to be amongst fellow technology companies who are helping to innovate UK manufacturing.
The FactoryTech 50 judging panel consisted of:
Grace Gilling, MD, The Manufacturer
Victoria White, editor, UK Manufacturing Online
Alain Dilworth, programme manager, Made Smarter North West adoption programme
Jonathan Symcox, editor, BusinessCloud
Check out the full list of companies in this year's FactoryTech 50 ranking here.
Looking at how technology can help your factory?
When our founders, Chris and Robin created FourJaw, they did so with a clear aim, 'To change the world of manufacturing with technology and innovation and to be featured in awards such as Business Cloud FactoryTech50 fuels our desire to continue to push forward to help manufacturers throughout the country improve their machine productivity with accessible and affordable machine monitoring technology.
So whether you're making aerospace alloys to build an aircraft or pasties to feed the masses, we want to help you improve your factory's Overall Equipment Effectiveness (OEE) with our plug & play machine monitoring platform.
Let us help you on your smart factory journey; together, we will change the manufacturing world with technology and innovation!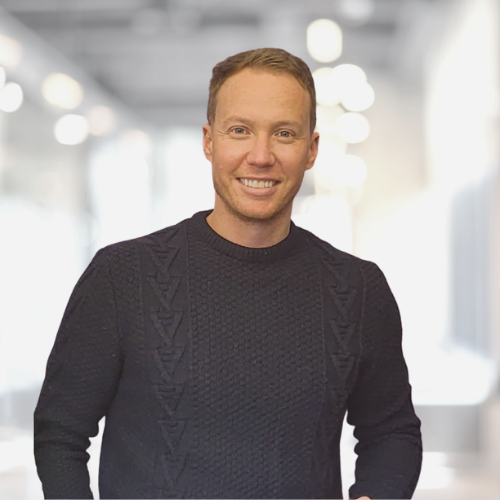 James Brook
A passionate and experienced Marketing Leader with a background of 15+ years in developing and implementing marketing, brand, and product strategies for companies across a breadth of sectors and geographies. Over the last five years, James has worked in the technology space, having led the global marketing function at an Industrial monitoring and control company and more recently joining FourJaw as Head of Marketing & Communications. FourJaw is a SaaS business that is helping to change the world of manufacturing productivity through its IoT machine monitoring platfom.