Make UK's annual analysis of UK manufacturing provides the latest manufacturing facts and statistics for 2023 and the figures speak for themselves. The latest report confirms that the UK is now the 8th largest manufacturing nation in the world.
Surging to a remarkable £224 billion in output, the UK has advanced from 9th to 8th place in the global manufacturing rankings, solidifying its position as a key player in global manufacturing.
The size and value of UK Manufacturing 2023
Here are some of the key stats about the UK manufacturing sector according to the latest insights from Make UK.
The UK Manufacturing sector accounts for £224 Billion of Output
The sector employs 2.6 million people in the UK
Goods account for 49% of the UK's total exports
The USA is the UK's biggest export market accounting for £56.7Bn, followed by the Netherlands at £37Bn and Germany at £33.3Bn
The sector contributes 41% of all business R&D and 16% of UK business investment
After reading these figures it's fair to say manufacturing is very much alive and kicking and they demonstrate just how resilient, innovative and strong the sector is, and how important it is to the overall UK economy.
Image Credit: Make UK
It would be naïve to not acknowledge the challenges faced by the manufacturing sector, caused by world events over the last 3 years, however, the optimists in us are confident that the sector will overcome the short-term challenges and maximise the opportunities that arise, whether through the growing trend to re-shore manufacturing or by driving productivity with the adoption of technology to create a competitive advantage.
Manufacturing continues to elevate lives, communities and society and we look forward to playing our part by providing accessible technology that enables manufacturers to achieve their productivity potential.
Book a Demo of FourJaw
Request a demo today and discover how FourJaw's IoT platform can help transform your manufacturing operations, saving valuable resources and strengthening your bottom line.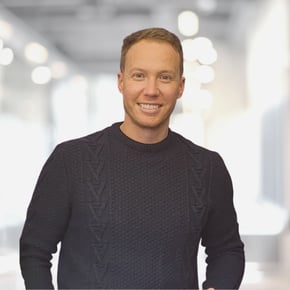 James Brook
A passionate and experienced Marketing Leader with a background of 15+ years in developing and implementing marketing, brand, and product strategies for companies across a breadth of sectors and geographies. Over the last five years, James has worked in the technology space, having led the global marketing function at an Industrial monitoring and control company and more recently joining FourJaw as Head of Marketing & Communications. FourJaw is a SaaS business that is helping to change the world of manufacturing productivity through its IoT machine monitoring platfom.