Although manufacturers will each have their own, unique goals for 2023, there is one goal every manufacturer should be setting themselves; To improve their productivity and factory efficiency.
With the economic challenges being faced, many of which are hard to control and mitigate, we are urging manufacturers to look at the areas of their operations they can control and influence. This starts with understanding how productive their machines are and what needs to be done to improve the productivity and in turn, the efficiency of your manufacturing operations and processes.
In this article, we share some thoughts about how machine monitoring software can enable manufacturers to reach their productivity goals and OEE metrics in 2023.
Start By Understanding What Your Current Productivity Levels Are
The shop floor looks busy. Orders are coming in, the staff look busy and you're got an order backlog to deal with. With all the busyness and day-to-day operational issues to deal with, it's easy to put measuring your productivity levels on the back burner, especially if your factory is still using manual, paper-based methods of collecting productivity data.
And you wouldn't be alone. We speak to plenty of manufacturers who either say they are too busy to focus on productivity, or (more worryingly) think they know what their productivity and OEE performance is, without actually having a way to accurately measure it.
The reality is, we often hear manufacturers quoting utilisation figures of between 50 and 60 per cent. However, after implementing FourJaw to track machine utilisation, the data shows that on average machine utilisation rates are typically between 20-30 per cent.
Capture accurate real-time production data on key performance measures such as OEE
Let's start by looking at how machine monitoring can help improve your productivity and OEE performance measures by enabling you to make decisions in real time.
A question we hear a lot from shop floor and operations managers is that they find it difficult to know whether the factory is having or had a good day/week or not.
FourJaw can track OEE or utilisation in real-time per machine, cell or factory allowing you to measure success throughout each day, targeting OEE/Utilisation hours and quickly identifying the reasons behind any lapse in productivity.
Imagine being able to identify and remove a bottleneck or production issue before it causes real disruption to the shift. FourJaw's machine monitoring platform facilitates real-time decision-making by providing actionable insight that can alert you and your team to production issues as soon as they arise – facilitating a quick resolution and keeping production on track.
Aspirations of 'lean manufacturing' is within reach thanks to Industry 4.0 machine monitoring
A key principle of lean manufacturing is to address problems as soon as possible, thus preventing them from getting any worse and isolating the impacts to a single workstation or cell.
For many manufacturers, this real-time responsiveness has been out of reach, but by using smart technologies, such as plug-and-play machine monitoring from FourJaw, manufacturers of all shapes and sizes can improve productivity and gain capacity by managing production in real time.
Machine monitoring allows manufacturers to benchmark their data, see trends and get a real-time view of their OEE or utilisation by the factory, cell, shift or machine to inform and feed into their continuous improvement efforts.
You can find out more about how FourJaw's OEE machine monitoring works here.
What are your production limitations and what's causing them?
What does 'good productivity' really look like? It's the question many manufacturers can't answer.
We understand that setting productivity targets with accurate data is tricky. Too high and you can lose credibility and buy-in from the shop floor, too low and you won't get the most from your team.
You might be working on jobs all day but what if there's more avoidable lost time than you think... FourJaw is all about showing you the data behind every significant stoppage and aggregating that over time. You can prove or disprove that a machine is at capacity in 'one' click.
The long-term, accurate picture presented by the FourJaw platform, smooths over one-off incidents and makes sure you are setting targets that can be measured easily and consistently, enabling you to understand the past, manage the present and optimise for the future.
This type of insight is evidenced through our work with Armac Martin, a luxury brass cabinet fixtures and fittings manufacturer whose products are made for kitchens, bathrooms and bedrooms and are favoured by architects, interior designers, property developers and customers around the world.

The Armac Martin management team felt the business had more production capacity but had no quantifiable measure of where that capacity was. They felt that a machine monitoring solution would provide the answer and turned to FourJaw for support.
Over the last 6 months, FourJaw's machine monitoring software has enabled the Armac Martin Turning section to go from a 21.7% machine utilisation rate up to 35.8% today. That's a massive increase of 14.1% utilisation, but even more impressively – in terms of capacity. For example, in the time it would take Armac Martin to make 100 parts in April, the team are now able to make 165 parts, an increase of 65%.
The data gained from FourJaw not only allowed Armac Martin to identify machines that were no longer being utilised, and swap these out for machines that would be, therefore increasing shop floor capacity, but as the data shows, they have got a significant increase in capacity from more efficient use of their existing machines.
In summary, improving productivity in your factory is more achievable than you think
As we started this article, the economic and political challenges faced in the UK and around the world are not something that can be easily controlled or managed.
But by looking at your current manufacturing processes, focusing on a goal such as improving productivity and investing in smart technology, manufacturers can soon start to understand, manage and improve their production processes and commercial position off the back of accurate, real-time machine data.
So whatever you plan to do when you get back to the factory in the New Year, please start by looking at your machine productivity and ask yourself, are my machines as productive as they can be? If they're not, why not book a free, no-obligation demo with one of our team?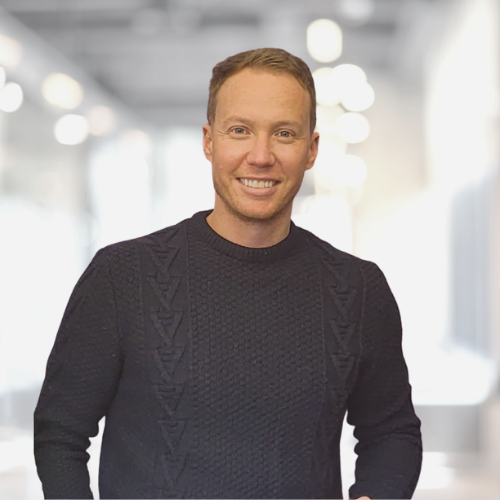 James Brook
A passionate and experienced Marketing Leader with a background of 15+ years in developing and implementing marketing, brand, and product strategies for companies across a breadth of sectors and geographies. Over the last five years, James has worked in the technology space, having led the global marketing function at an Industrial monitoring and control company and more recently joining FourJaw as Head of Marketing & Communications. FourJaw is a SaaS business that is helping to change the world of manufacturing productivity through its IoT machine monitoring platfom.