The manufacturing and technology sectors haven't always seen eye to eye. This is changing. Legacy machines that were once siloed can now be 'connected' with plug-and-play technology. They provide managers and machine operators with a connected view of the factory floor producing the data to see where process efficiencies can be achieved to maximise productivity. We are clearly in a new era.
Industry 4.0 is not a single technology. It is the concept of leveraging various digital technologies, for example, data analytics and artificial intelligence, to get the job done better than before.
The exciting thing is that "better" gets to be defined by the manufacturer, whether it be improved operational performance, leading to the removal of inefficiencies, saving time, freeing up capacity, or reducing operating costs. The benefits are massive, and the important thing to highlight is that to achieve a "better" tomorrow, you first have to start with an accurate picture of how you're doing today. So any Industry 4.0 journey must start with connecting machines to provide full factory floor visibility.
Access to affordable and accessible data analytics solutions is just one of the many advancements that is changing the face of manufacturing for the better. With so much information at their fingertips, manufacturers are finding themselves in positions where they can finally move away from making operational and strategic decisions based on opinion, and 'gut feel' and start to utilise the data that is available from their machines to make informed, confident decisions to achieve operational excellence and a stronger future.
These decisions include the investments they make in Capex items such as new machines, changes to operational procedures and the impact this has on the way they operate. The data also helps to identify ways to upskill their employees and reduce costs to maintain competitiveness, and in some cases, gain a competitive advantage to protect and grow profitability.
However, despite 'Industry 4.0' being branded a major revolution, the adoption rate in the UK is still lagging behind some international counterparts, particularly those in North America, Asia and some European countries.
So what could be holding the UK's adoption of technology back?
Perhaps set against a backdrop of skills shortages, supply chain bottlenecks, increasing energy costs and other wider economic factors, the manufacturing sector understandably has some concerns around Industry 4.0, with many seeing it as a distraction rather than a priority.
However, a recent survey by Make UK stated that 74% of manufacturers say that improving productivity is the reason behind an investment with 70% pointing to return on investment as another factor, yet the level of uptake in technologies that provide both these things isn't at these levels.
Perhaps it's the language and acronyms that are off-putting to managers and engineers who are proud of their time-served skills, existing systems, and processes. Or perhaps it's all the hype around 'smart factories' and a new way of working.
What is clear though, is that this isn't a revolution that we 'the manufacturing industry' should be resisting or avoiding. It is one we should and need to embrace. And we can do this gradually. A fully digitised 'smart factory' isn't for everyone, but there are technologies that can be introduced into the manufacturing process that will deliver real gains, quickly and efficiently and provide manufacturers with a small but important step towards utilising technology to unlock opportunity and overcome challenges.
How to start your factory digitisation project
Our advice is to take small, well-planned steps. Look at the challenge within your business but also explore the opportunities you could exploit, if you had the assistance of new technologies.
Start with the business case, have a destination in mind, define your "better", and get internal stakeholder buy-in from the start. Identify manual, time-consuming tasks that can be automated to free up human resources to focus on more rewarding work. For example, machine data monitoring software such as FourJaw is specifically designed to enable manufacturers of any size, to increase productivity by identifying the top causes of lost downtime and provides the data to focus their continuous improvement efforts on areas that will have the biggest impact. This data means manufacturers can do more work, more profitably with the same resources.
The technology harnesses industry 4.0 principles, which means it is simple and inexpensive to deploy compared to traditional ERP solutions. A small sensor device simply plugs into the machine's main power supply and collects the machine's productivity and energy usage data.
The data is then sent to FourJaw's secure cloud-based platform and presents key productivity data (utilisation, OEE and top downtime reasons) as well as energy usage and carbon footprint data by machine, cell/production line or factory, helping manufacturers to take corrective action where it will have the biggest impact to improve productivity, reduce energy costs and become more sustainable.
This obtainable technology may not be what 'comes to mind' when you think of 'Industry 4.0 and a smart factory' but it is exactly the type of technology that manufacturers can implement to start their factory 'digitisation'.
If you're still not sure your factory is ready for or could benefit from the type of technology discussed in this article, our advice would be to speak to fellow manufacturers who have tried it already. It is likely at least one manufacturer you know will have been through the same experience already.
Finally, when you do decide to embrace smart technology such as machine monitoring, don't be afraid to fail, it's OK if you don't get it right the first time, or even the second.
If you follow our advice and start small, the likelihood is, you won't fail at all. In fact, you'll be like one of the manufacturers surveyed by Make UK in Q4 2022, where more than two-thirds said that investments in digital technologies had paid off and left them better able to cope with the current challenging economic conditions. While some 58% said they were able to move quickly and provide new critical components where needed and a further 40% said it helped their factory increase productivity by streamlining processes using powerful big data analysis tools.
There is no doubt the manufacturing sector is facing challenges, but by working together, upskilling and looking after your people, recruiting new talent, and adopting the 'right' technology, the challenges faced will be overcome, problems will be solved and value and opportunity will be created.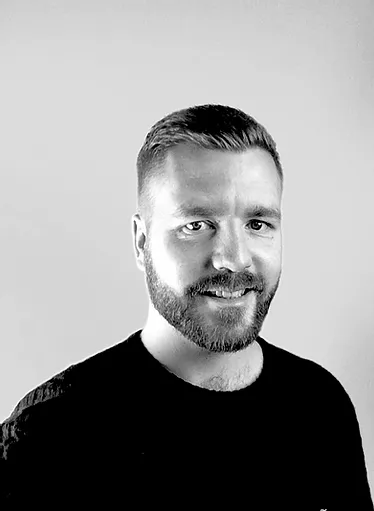 Chris Iveson
Chris is the Founder and CEO of FourJaw Manufacturing Analytics, an investment-backed tech company based in Sheffield, South Yorkshire. Following an early career as a mechanical design engineer at several UK manufacturers, Chris moved into the role of commercialising manufacturing research at the AMRC. In 2020 Chris along with his co-founder, Robin Hartley-Willows founded FourJaw. Today, Chris leads a high-performing team that serves manufacturers around the world spanning aerospace and defence, pharmaceuticals, to food production to textiles with its cloud-based manufacturing analytics platform.