When production capacity is constrained, it usually results in bottlenecks on the factory floor, causing delays to customer orders, or worse, lost sales. But before you go searching for a new site or buying new machines, ask yourself, are your machines being utilised to their full potential?
One of the biggest levers manufacturers can pull to overcome production challenges is understanding how productive your machines are. To understand machine productivity accurately and in real-time, manufacturers need to turn to smart technology such as machine monitoring.
Off the back of a global health pandemic, the world has seen a domino effect of micro and
macro events unfold. Geopolitics, war, natural disasters and labour shortages all playing their part in disrupting global supply chains and economic certainty not seen for generations.
A ripple effect of the current 'world order' is that many countries and companies recognise the importance of creating certainty wherever possible, in the world of manufacturing, this has led to a surge in Western companies reshoring many or in some cases all parts of their manufacturing and supply chain operations. Taking the UK as an example, it is likely no coincidence that in Make UK's most recent report, UK manufacturing has moved from ninth to eighth position in the world manufacturing rankings.
Source: Make UK 2023 Manufacturing Facts report.
Reshoring brings with it many benefits, with 'certainty of supply' (or at least being more in control of it) arguably coming out top for the majority of companies who have reshored their operations. However, reshoring also brings its own set of challenges for manufacturers. Balancing production capacity with supply and demand.
For manufacturers to be able to meet and accommodate increased demand and get through the backlog caused by market disruptions they need to look at ways to produce more goods, more efficiently and perhaps with the same resources (in the short term at least). So, if increasing the size of the factory, expanding the workforce or investing in new machines is off the table, just what can manufacturers do?
Our advice would be to understand how productive the machines and processes you currently have, are, and where improvements can be made to gain operational efficiency that will provide additional production capacity.
Smart Manufacturing Use Case: Overcoming production capacity constraints
Smart technology such as FourJaw's manufacturing analytics software allows manufacturers to have a real-time view of their factory floors. The data insight it captures can then be investigated and drilled into to see what is causing any issues with production capacity. Let's take a look at how this worked at luxury goods manufacturer Armac Martin.
Background
Established in 1929, Armac Martin is a fourth-generation family business that manufactures luxury brass cabinet fixtures and fittings for kitchens, bathrooms and bedrooms and is favoured by architects, interior designers, property developers and customers the world over. The company has grown through a continued programme of investment and a strong work ethic, operating around 20 CNC machines used for milling and turning and employing more than 120 people at its Birmingham-based facility.
Challenge
The management team felt there was more production capacity available on the shop floor but had no way to accurately measure or quantify what or where that capacity was. It wasn't a feeling the team could just ignore, as the business was facing production capacity constraints, increased lead time and production backlogs.
Solution
They set about fixing the issue and appointed FourJaw as their solution provider and subsequently installed FourJaw's machine monitoring software on their CNC machines.
Since FourJaw's machine monitoring software has been installed, the machine data has shown that there is a steady upward increase in machine utilisation, meaning the team at Armac Martin is getting more out of their existing assets by working smarter and more efficiently, as they can see what and where improvements need to be made in real-time that to the data coming from the machines within the cell.
Results
Over 6 months, FourJaw's machine monitoring software enabled the Armac Martin Turning section to go from a 21.7% machine utilisation rate up to 35.8%. An increase of 14.1% utilisation, but even more impressively – in terms of production capacity. In the time it would take Armac Martin to make 100 parts 6 months earlier, the team are now able to make 165 parts, an increase of 65%.


Continuous Improvement: Informed by Smart Technology
Smart technology, such as machine monitoring allows factory owners to implement continuous improvement methodologies that can inform and lead to optimised and improved processes across all areas of the business.
A methodology that works well when focussing on an objective such as improving production capacity is Kaizen. Kaizen is the philosophy of continuous improvement, where small incremental changes are made by all employees to improve processes.
The image shows a typical Kaizen process.
Kaizen can be categorised into two types: Flow Kaizen and Process Kaizen.
Flow Kaizen

focuses on optimising the flow of materials, information, and processes throughout the value stream. It seeks to eliminate bottlenecks, reduce lead times, and enhance overall flow and efficiency.

A value stream map displays all the critical steps in a specific process and quantifies the time and volume taken at each stage, showing the flow of materials and information as they progress through the manufacturing process. An example of Flow Kaizen is using machine monitoring software to capture machine data allowing you to see your production line in real-time. By doing so, you can identify when jobs are taking longer and proactively remove bottlenecks.





Process Kaizen

zooms in on specific processes or workstations within the value stream. It aims to improve the performance, quality, and productivity of individual processes through targeted enhancements and problem-solving. A real-life example of process Kaizen is using productivity metrics such as OEE, that look at key factors like availability, performance, and quality. Machine monitoring software uses metrics that incorporate OEE considerations, allowing you to run flow and process Kaizen strategies simultaneously.
Both types of Kaizen contribute to overall process improvement, and their application depends on the specific challenges, opportunities and goals within the manufacturing environment, for example, increasing production capacity.
We delve further into the role of applying Kaizen in manufacturing in this article and explore strategies for increasing production capacity here.
Final thought.
If production capacity is a challenge (or opportunity) you're experiencing, we recommend you turn to smart technology to understand your current productivity and identify where the untapped capacity is on your factory floor.
Book a Demo of FourJaw
Request a demo today and discover how FourJaw's IoT platform can help transform your manufacturing operations, saving valuable resources and strengthening your bottom line.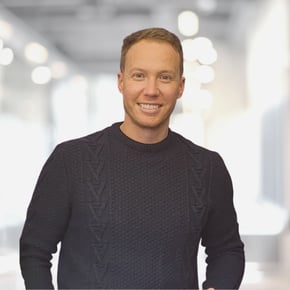 James Brook
A passionate and experienced Marketing Leader with a background of 15+ years in developing and implementing marketing, brand, and product strategies for companies across a breadth of sectors and geographies. Over the last five years, James has worked in the technology space, having led the global marketing function at an Industrial monitoring and control company and more recently joining FourJaw as Head of Marketing & Communications. FourJaw is a SaaS business that is helping to change the world of manufacturing productivity through its IoT machine monitoring platfom.