An Industry 4.0 peer group dedicated to sharing knowledge on Industry 4.0 type technologies and digitisation.
FourJaw is delighted to have been invited by the Manufacturers Alliance to join them at their next Industry 4.0 peer group meeting which takes place on the 7th of September at the AMRC Factory 2050, Sheffield.
The peer group meet regularly to learn what technologies are available to improve efficiencies and gain hands-on support in the application of these technologies within their manufacturing environments.
We were asked by The Manufacturers Alliance to join them and their members at the event being held at Factory 2050.
The AMRC Factory 2050 is the UK's first state-of-the-art factory, entirely dedicated to conducting collaborative research into the reconfigurable digitally assisted assembly, component manufacturing and machining technologies and is capable of rapidly switching production between different high-value components and one-off parts.
As a technology company that was a spin-off from the AMRC, we are excited to be going back to where it all started to talk to the progressive manufacturers that are looking to improve their factory operations through the implementation of Industry 4.0 technology such as our manufacturing data analytics platform, designed to empower manufacturers to achieve their productivity potential by understanding the past, managing the present and optimising for the future.
Download our guide to getting started with Industry 4.0 here.
About the Manufacturers Alliance
The Manufacturers' Alliance is an independently owned family-run business, with an overarching passion to support the manufacturing people at the heart of our economy.
We are an experienced team of positive changemakers that deliver an unrivalled range of focused support for owners and managers of manufacturing organisations across Northern England and Wales, helping them on their journeys to business growth and leadership excellence.
The Industry 4.0 peer group meeting is by invitation only, however you can find out more about the events The Manufacturers Alliance organise here.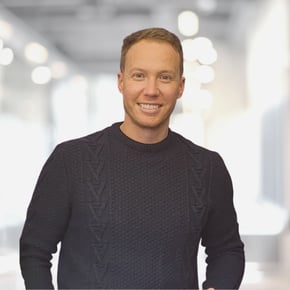 James Brook
A passionate and experienced Marketing Leader with a background of 15+ years in developing and implementing marketing, brand, and product strategies for companies across a breadth of sectors and geographies. Over the last five years, James has worked in the technology space, having led the global marketing function at an Industrial monitoring and control company and more recently joining FourJaw as Head of Marketing & Communications. FourJaw is a SaaS business that is helping to change the world of manufacturing productivity through its IoT machine monitoring platfom.