FourJaw is delighted to join fellow Sheffield businesses as a member of the Sheffield Chamber of Commerce.
For over 150 years, the Sheffield Chamber of Commerce has supported, connected and represented businesses of all sizes in Sheffield, our vibrant and innovative city

The Sheffield Chamber of Commerce's vision is: To make this (Sheffield) great city the best place in the UK to start, grow and run a successful and sustainable business. And as a tech start-up founded in the city, we're delighted to be part of the chamber to help make this a reality.
FourJaw's purpose is to 'Support productive manufacturing to elevate lives, communities and society' and it is our hope that being a member of the Sheffield Chamber we can support its 'manufacturing' members across the city and region to improve their productivity.
In doing so, we hope that Sheffield and the region can be as competitive and attractive a place to do business, work and live as it can be.
You can find out more about the Sheffield Chamber of Commerce here.
If you're a manufacturer based in Sheffield and you'd like to know more about how we can enable your factory to be more productive, you can find out more about our affordable 'machine monitoring software' here or simply drop us a line, our contact details can be found here.
If you're really short on time (we know how busy Yorkshire folk are); here's a simple explanation of what we do:
"Think of FourJaw as a 'fitness tracker' for your machines. It's made up of two parts, a very clever piece of software and a powerful bit of hardware, that is easy to install that to its 'plug & play' design.

Our machine monitoring software/hardware solution works on any machine, regardless of type, brand or age and it elegantly sidesteps the costly and invasive 'big-ticket' traditional machine monitoring alternatives, to deliver the right information at the right time, securely from the cloud.

A tablet gives staff operatives and managers easy-to-digest data that is driving big improvements in productivity, thus securing UK jobs (And of course those based in Sheffield and Yorkshire) and international markets against fierce global competition."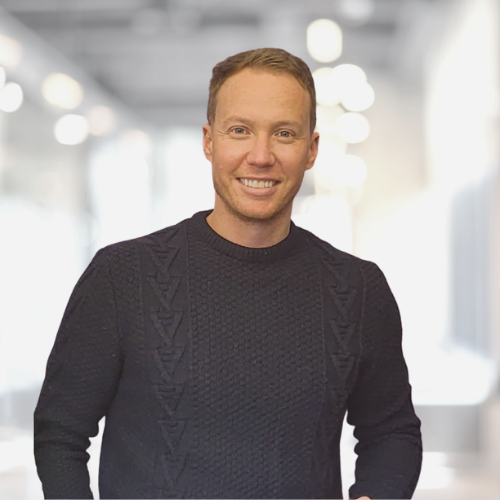 James Brook
A passionate and experienced Marketing Leader with a background of 15+ years in developing and implementing marketing, brand, and product strategies for companies across a breadth of sectors and geographies. Over the last five years, James has worked in the technology space, having led the global marketing function at an Industrial monitoring and control company and more recently joining FourJaw as Head of Marketing & Communications. FourJaw is a SaaS business that is helping to change the world of manufacturing productivity through its IoT machine monitoring platfom.