Cloud-based, plug-and-play machine monitoring is helping industry achieve far greater manufacturing productivity measures and profitability, without the high costs and disruption traditional machine monitoring solutions entail. For these reasons manufacturers of all sizes are adopting cloud-based machine monitoring technology at speed as part of their Industry 4.0 (smart factory) strategies – here's why.
In a recent survey by independent research firm Tech-Clarity, 58% of companies surveyed said they have a machine monitoring and optimisation strategy in place. Within the industrial equipment/machinery sector, that figure shoots up to 91%. One thing to note however, is that having a strategy in place is very different to actually installing tech such as cloud-based machine monitoring.
We quite often hear reasons why people haven't implemented machine monitoring, including, perceptions of high installation costs, concern it won't work on older machines all the way through to worries over disruption to the shop floor, but it is for these reasons (and others) why we created FourJaw's cloud-based machine monitoring platform.
According to the report, 86% of the manufacturers surveyed said profitability had increased by monitoring and optimising machines, and 35% said profitability had increased significantly.
It is certainly not surprising that given the benefits machine monitoring offers manufacturers; including improved productivity measures such as increased throughput, reduced downtime and lower resource use which all lead to improved Overall Equipment Effectiveness (OEE). All of these benefits eventually trickle up from the shop floor to the top floor, where they have a direct impact on the bottom line.
Aside from third-party data, we see similar data from our own customer base, which is highlighted in our research that shows under-utilised CNC machines cost manufacturers money and clients because up to 80% of available hours are wasted as they are unaware of all the time that is lost due to a lack of monitoring. In practical terms though, how can cloud-based, plug and play machine monitoring help your own factory improve manufacturing productivity measures?
Automate your manufacturing productivity measures
1. Remove manual data capture entirely with machine monitoring software able to accurately capture machine data, in turn freeing up your operators to focus on their core jobs as well as remove the risk of human error.
2.Bypass static spreadsheets as all captured data is fed into digital dashboards that offer you at-a-glance summaries of production progress – as well as the ability to view and improve your manufacturing productivity measures/ KPIs – all in real-time and securely accessible from any device.
3. Benchmark productivity and measure OEE by eliminating shop floor inefficiencies – such as changeover, maintenance, eliminating waste or servicing schedules. All of which will improve OEE goals, including performance and availability.
"By removing bottlenecks on one process, we boosted productivity from five products a day to 25 a day."

Charles Turner, Managing Director at Durham-Duplex
4. Run data-rich reports in moments on all your work orders and jobs to evaluate how well your machines were utilised during a particular job as well as comparing actual time spent on a work order to the expected time. This in turn can help you quote more accurately and competitively in future.
Downtime deciphered
5. Keep the right people in the loop based on conditions you choose with automated notifications delivered to specified personnel via app or email. For instance, when a machine goes down or notifying production support engineers when operators are running out of stock material/equipment.
6. Visibility on every machine handy tablets provide your operators with an intuitive dashboard showing real-time data analytics, machine operators can input reasons for any downtime on the spot, in turn helping production managers resolve issues at speed as well as identify inefficiencies that are impacting productivity – no matter how big or small.
7. Manage employee-created inefficiencies, for example, by identifying when and how often your operators are performing on-machine CAM programming, which causes downtime, and whether hiring a dedicated CAM engineer is a more cost-effective solution.
8. Can CAM? A FourJaw client discovered that downtime from on-machine programming was costing more than £100,000 in machining time. Because of the data findings, the company hired two CAM engineers to work in the office, removing the need for on-machine programming entirely.
9. Identify talent shortages that can be 'hidden from view' and negatively impact on your factory's productivity. For instance, KSW Engineering used its machine monitoring data to reveal it didn't have enough production engineers, the shortfall accounting for £250k in lost productivity per year.
10. Increase employee satisfaction – and retention – by creating deeper, more transparent communications, in turn removing frustration and friction from your shop floor, so you offer the best possible work environment.
OEE & ROI realised
Such benefits are already paying off for companies that have introduced FourJaw's machine monitoring to their shop floors, but don't just take out word for it! 86% of companies surveyed by Tech-Clarity state their profitability has increased with 35% going further, saying it has increased profitability significantly.
Perhaps the real question here is not if factories should adopt machine monitoring to help monitor and measure their manufacturing productivity measures –but when. After all, the CNC machine market is predicted to grow by 5.5% between 2019 and 2026. And, as monitoring technology is introduced across more shop floors, this will leave those reliant on manual monitoring less productive in the face of increasingly agile competition. In this current financial climate, that's a risk few of us can afford to take.
Ready to boost your factory's productivity, increase OEE and drive profitability?
Looking to identify or improve your factory's manufacturing productivity measures but battling with reasons such as those listed below as to why it may not be right for your factory?
I've got a mix of old and new machines, will machine monitoring work across them all?
Isn't machine monitoring expensive?
We haven't needed it in the past, why do we need it now?
I want to try it but I'm concerned about disruption to the shop floor.
Smart factory, IIOT4.0, cloud platform – all just seem like a lot of hype and over complicated.
Book a free demonstration of our plug-and-play machine monitoring platform and let FourJaw help you improve your manufacturing productivity measures or have a read of some of our customer success stories and discover how companies just like yours are using our machine monitoring platform to help them improve their manufacturing productivity measures.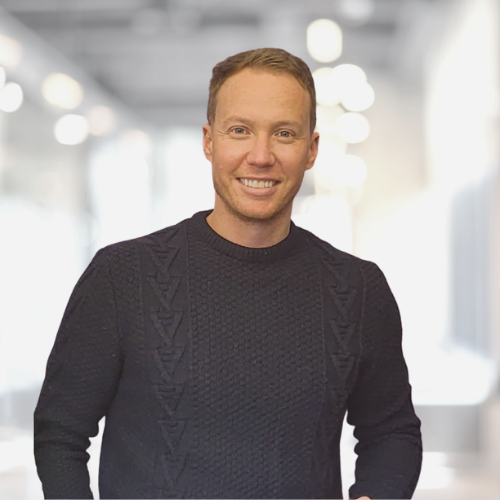 James Brook
A passionate and experienced Marketing Leader with a background of 15+ years in developing and implementing marketing, brand, and product strategies for companies across a breadth of sectors and geographies. Over the last five years, James has worked in the technology space, having led the global marketing function at an Industrial monitoring and control company and more recently joining FourJaw as Head of Marketing & Communications. FourJaw is a SaaS business that is helping to change the world of manufacturing productivity through its IoT machine monitoring platfom.