DOWNLOAD FREE GUIDE
HOW TO INCREASE MANUFACTURING PRODUCTION CAPACITY
Looking to boost your company's manufacturing production capacity? Download our comprehensive guide that covers everything you need to know to meet customer demands, keep up with competitors, and achieve a worthwhile return on investment.
Our guide outlines effective strategies for driving production capacity, including the Six Big Losses, relevant measurements, calculations, metrics, and more. Don't miss out on the opportunity to take your manufacturing capabilities to the next level.
Find out if:
Your current production capacity is sufficient to meet customer demands and stay competitive in your industry.
Your manufacturing processes are optimised to reduce waste and minimise downtime.
Your company is using the right metrics and calculations to measure production capacity and identify areas for improvement.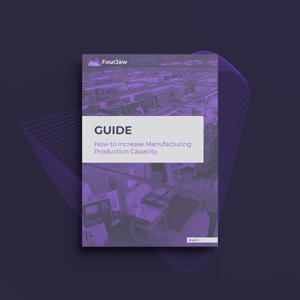 GRAB YOUR FREE COPY
required fields *