DOWNLOAD FREE GUIDE
IMPLEMENTING KAIZEN IN MANUFACTURING
In the fast-paced, complex, and busy world of manufacturing, the concept of Kaizen has emerged as a powerful approach for driving continuous improvements and enhancing efficiency.
Kaizen, which translates to "change for the better" in Japanese, has become a cornerstone philosophy for organisations seeking to optimise their manufacturing processes.
Our guide explores the fundamentals of Kaizen in manufacturing and highlights its significance in achieving sustainable growth and success.
Learn:
Concept of Kaizen
Pillars of Kaizen
Elements of Kaizen
Kaizen and the 5S
Benefits
Real-life Examples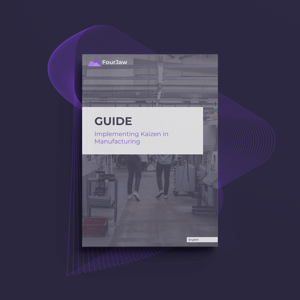 GRAB YOUR FREE COPY
required fields *