We are delighted to announce that we have been named as the winner of the 'Tech Start-up of the Year' award at the Prolific North Tech Awards 2022.
FourJaw was founded in 2020 with a clear mission. To deliver accessible technology that empowers manufacturers to achieve their productivity potential.
We developed a solution that enables this, by harnessing the power of Industry 4.0 technology. FourJaw has done this by creating an accessible and affordable Machine Monitoring platform designed to meet the demands of manufacturers, large and small.
It, therefore, means so much to the entire team at FourJaw to be recognised as winners in this year's Prolific North Tech awards.
Commenting on FourJaw, the judges said:
"We love this! What a great product - carefully scoped and developed to work for a variety of stakeholders on such an important economic issue - productivity! This one really feels like a story to be celebrated as a great Northern start-up story."
On the award win, FourJaw co-founder and CEO, Chris Iveson said:
"The goal of FourJaw is to deliver accessible technology that empowers manufacturers to achieve their productivity potential. We have achieved that by creating the first easy-to-use and affordable machine monitoring technology that meets the demands of SME factories.

"This award win is a testament to all the hard work that the team has put in over the last 18 months to achieve our goal and I cannot thank them enough for their dedication. I am looking forward to the exciting developments that we have coming in the near future, as the company continues to innovate and grow."
Hosted at the Hilton Manchester Deansgate, Innovators and industry leaders from the region's thriving tech sector united to celebrate the winners and nominees.
The live awards event was a recognition of the innovative projects and incredible inventions emerging from all the brilliant hard-working teams and forward-thinking entrepreneurs across the North.
Massive congratulations to all of the winners and nominees from this year's awards, a full list of which can be found here.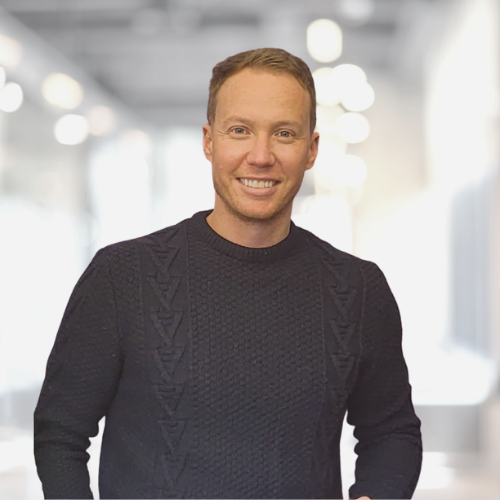 James Brook
A passionate and experienced Marketing Leader with a background of 15+ years in developing and implementing marketing, brand, and product strategies for companies across a breadth of sectors and geographies. Over the last five years, James has worked in the technology space, having led the global marketing function at an Industrial monitoring and control company and more recently joining FourJaw as Head of Marketing & Communications. FourJaw is a SaaS business that is helping to change the world of manufacturing productivity through its IoT machine monitoring platfom.