FourJaw 2.1 is the next major update to our machine monitoring software platform and will be fully launched in January 2023.
We're inviting customers and prospective customers to see it in action at our product release webinar on the 18th of January at 2 pm (GMT).
Join our CTO Robin Hartley-Willows and Product Manager Hannah Melia in January as they reveal the latest version of FourJaw's Machine Monitoring platform.
It's free to attend and registrations are now open via this link
Overview of FourJaw 2.1 and its new features, functionality and the benefits they provide
Tips on how to get the most out of the new platform
Product roadmap update
Live Q&A
About FourJaw 2.1 product release
FourJaw 2.1 includes a major upgrade to the platform, including real-time OEE metrics, enhanced communication, with In-App messaging and a re-imagined operator interface to provide a greater and more powerful user experience for machine operators.
Real-time OEE
Accurately measure OEE for both small-batch and volume-production workflows.
Messaging
Real-time communication tools to unite shop floor staff and management.
A new Operator tablet interface
Enhanced functionality, improved design and greater visibility of productivity.
Speaking ahead of the release, Robin commented...
"We started FourJaw to help manufacturing businesses of all shapes and sizes achieve their productivity potential, and I see FourJaw 2.1 as not just a small step, but a big leap towards achieving that goal.


Our new messaging features and tablet upgrades will empower shop floor staff to get the support they need when they need it, and to access feedback on the productivity of their machines in real-time. It's no secret that supporting shop floor staff is the key factor when it comes to improving productivity, and we are here to give them the tools to work smarter, not harder.

We have been delighted with some of the early feedback received from customers on our Beta programme, "You've cracked it" - was a comment from one customer who in the past has had to go to great lengths to try and measure Overall Equipment Effectiveness (OEE), but found it a labour intensive and often inaccurate process. That changes with FourJaw 2.1 as we make it possible to capture OEE in real time from your machines, regardless of age, size or brand, using plug-and play hardware".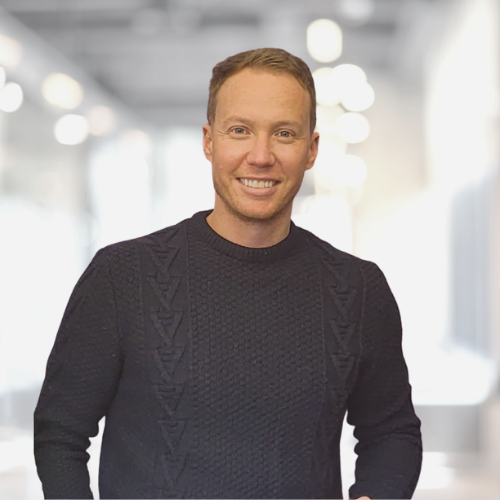 James Brook
A passionate and experienced Marketing Leader with a background of 15+ years in developing and implementing marketing, brand, and product strategies for companies across a breadth of sectors and geographies. Over the last five years, James has worked in the technology space, having led the global marketing function at an Industrial monitoring and control company and more recently joining FourJaw as Head of Marketing & Communications. FourJaw is a SaaS business that is helping to change the world of manufacturing productivity through its IoT machine monitoring platfom.