The FourJaw team is delighted to have scooped its third award of the year, winning the 'Best Use of Technology' award in the 'Automator' category at the 2022 Sheffield Business awards.
Having been shortlisted as a finalist a few weeks earlier, our two co-founders, CEO, Chris Iveson and CTO, Robin Hartley-Willows were at the awards ceremony which took place at the Peddler Market in the heart of Sheffield.

Hundreds of people gathered together to honour the companies and individuals making waves in the Sheffield business scene and the team at FourJaw were proud to be among them.

The winners of all 15 award categories were announced at the ceremony, hosted by Sheffield-born comedian Tom Wrigglesworth, and catered by Michelin Guide restaurant Jöro.
The Sheffield Business Awards are run by the Sheffield Chamber of Commerce and unLTD Business magazine.
The 2022 awards saw more than 150 applications, with each category whittling down to a shortlist of the three best entries and the overall winners announced on the night.
The awards were judged by a number of high-profile businesspeople and experts from across the region, who said the quality of applications was extremely high.
As winners of the 'Best use of Technology' award the judges scored our machine monitoring technology against the following criteria.
Ways in which you have embraced technology to enhance productivity and efficiency in the workplace, including benefits to employees
Evidence of the positive impact this technology has had on customers, creating an enhanced customer experience
Use of technology to meet business challenges or solve problems
Evidence of improved business performance
Environmental impact of the application of this technology
Business strategy or plans for future growth
It goes without saying, that the entire team at FourJaw are hugely grateful for the support we have received throughout 2022 from our customers. We are very excited to see what 2023 brings and look forward to working with many more manufacturers to enable them to unlock their productivity potential.
Louisa Harrison-Walker, chief executive of the Sheffield Chamber of Commerce, said:
"To all those innovative businesses shortlisted, and to all those who raised a wining award on the night… a big congratulations!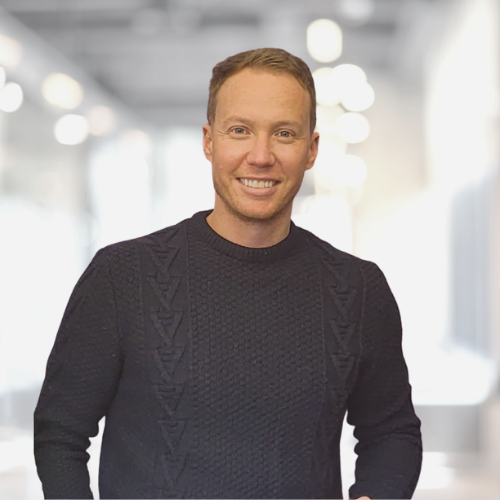 James Brook
A passionate and experienced Marketing Leader with a background of 15+ years in developing and implementing marketing, brand, and product strategies for companies across a breadth of sectors and geographies. Over the last five years, James has worked in the technology space, having led the global marketing function at an Industrial monitoring and control company and more recently joining FourJaw as Head of Marketing & Communications. FourJaw is a SaaS business that is helping to change the world of manufacturing productivity through its IoT machine monitoring platfom.