As we head towards the end of the year, on behalf of myself, my co-founder Robin and the entire FourJaw team I want to pass my thanks to all our customers who have supported us and thought it timely to share some of the highlights that stand out to me from this past year.
What a year 2022 has been for FourJaw
We started the year as a team of nine in a small (some may say 'compact') sublet office with a rapidly developing product and a growing list of customers.
Now we are reaching the end of the year the team has doubled to 18, and we have grown our customer base significantly, with FourJaw driving productivity for manufacturers across the UK, Northern Europe and New Zealand. We've moved into a new home, won a couple of industry awards, been shortlisted for several and advanced significantly across every area of the business to make our customer offering even stronger.
2022 has seen a massive transformation in our product offering. In the summer, we launched Version 2.0, delivering a step-change improvement to the layout, user experience and overall functionality of FourJaw. It has been great to receive such positive feedback from our customer base.
Since then we have been working hard on 2.1 which we are excited to launch in Q1 2023, which again features massive improvements across the platform, some of the highlights are that:
2.1 delivers real-time, accurate Overall Equipment Effectiveness (OEE) on any machine that we monitor, regardless of age, type or brand! We believe OEE is the key metric that many manufacturers need to get a complete picture of factory performance, but up until now, they have had no way of tracking it in real time, accurately, and on any machine. The FourJaw tech magicians have found a way and we're excited to include it in the 2.1 release!
2.1 revolutionises the machine operators' experience of FourJaw. Operators are constantly under pressure to deliver, and with external challenges such as increasing raw material costs and skyrocketing energy costs, these pressures aren't going away. Yet there are lots of internal challenges that stop operators from hitting their production targets, things that your production team can do to help them. Version 2.1 is transformative as it provides operators with the visibility, communication, and digital tools they need to achieve their goals!
As a team, we are very proud of how far things have come in such a short period and we couldn't have done it without our customers' confidence in our product and team!
We have big plans for 2023 and I can't wait to see how far things will have progressed by this time next year!
We are wishing you all a productive Christmas period and a Happy New Year!
Chris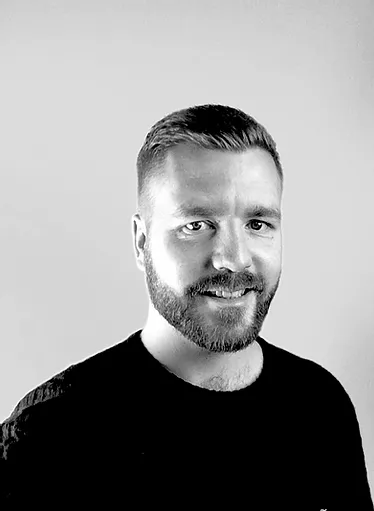 Chris Iveson
Chris is the Founder and CEO of FourJaw Manufacturing Analytics, an investment-backed tech company based in Sheffield, South Yorkshire. Following an early career as a mechanical design engineer at several UK manufacturers, Chris moved into the role of commercialising manufacturing research at the AMRC. In 2020 Chris along with his co-founder, Robin Hartley-Willows founded FourJaw. Today, Chris leads a high-performing team that serves manufacturers around the world spanning aerospace and defence, pharmaceuticals, to food production to textiles with its cloud-based manufacturing analytics platform.