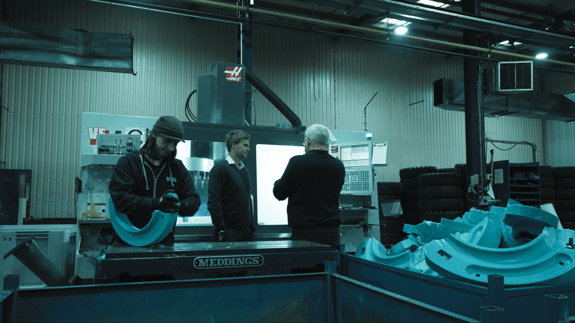 DRIVING FACTORY EFFICIENCY
Learn how this manufacturer achieved greater productivity and 24/7 visibility of production efficiency
Cast nylon and plastics Manufacturer
14 HAAS CNC MACHINES, MANUAL LATHES AND LARGE-SCALE INJECTION MOULDERS
PROVIDE 24/7 VISIBILITY OF OPERATIONS
IMPROVED CYCLE TIME, REDUCED ON-JOB OPERATIONS BY 50%
BACKGROUND
Westley Plastics is the UK's leading manufacturer of cast nylon and plastic components, with over 50 years of experience in delivering engineering plastics for heavy industrial applications in the construction, defence, automotive, rail and steel sectors.
The family-run, Midlands-based manufacturer can trace its roots back more than 200 years, but the company known today has been specialising in taking engineering plastic products from concept and design to final manufacture, utilising its on-site design, casting and CNC machining facilities since 1964.
Westley Plastics has deployed FourJaw's machine monitoring platform across 14 machines, ranging from cutting-edge HAAS CNCs to manual lathes and large-scale injection moulders.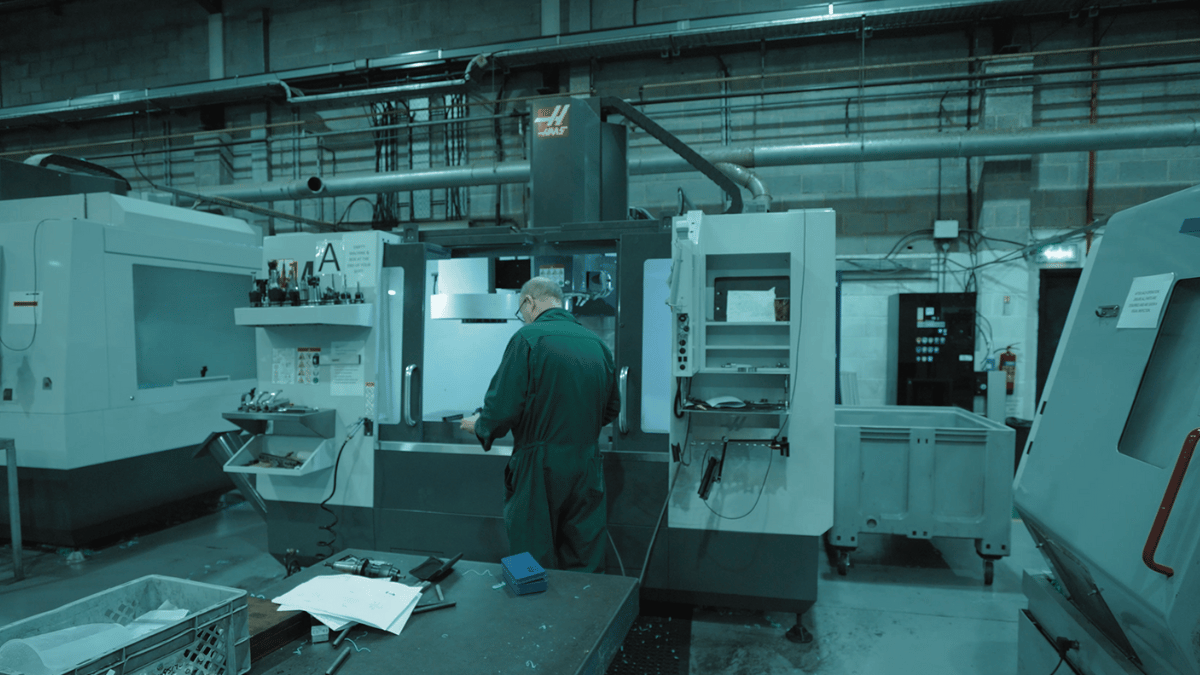 When I read what you (FourJaw) did, I couldn't believe this was going to work on older machines. But wanted to give it a go and I'm glad I did. The way the machine monitoring software is delivered is very clever, the self-install is good and the way the MachineLink plug and play hardware are configured before they get to the site makes it simple to start using from day one."
MANUFACTURING CHALLENGES
Lack of visibility in 24/7 operations
Inconsistent recording of shop floor data


Manual data capture resulted in a lack of accurate information
Inability to make decisions based on fact
When Tom Westley, Operations Director and the latest generation of the Westley family joined and reviewed the business, it became clear that the inconsistent recording of manual shop floor data resulted in a lack of accurate information on which to make business decisions.
The company operates 24 hours a day, but it wasn't evident whether machine utilisation and productivity were consistent throughout any 24-hour period. It was agreed that greater visibility of the shop floor through machine monitoring would enable them to identify capacity and cycle times and help to focus the workforce on the processes that required and benefited most from their skills.
50
%
REDUCTION IN ON-JOB OPERATIONS
Searching for a Machine Monitoring Software That's Compatible With All Machine Types
Tom Westley set out to find a solution. Initially, he came across a CNC machine monitoring software but soon discovered it only worked with machines less than two years old and those of a certain brand, in addition, the installation costs were high. Tom explained that he was looking for a solution that worked across any machine, without huge upfront costs and ongoing expenses.
Tom turned to Google for help! After a bit of research, he discovered FourJaw's machine monitoring software solution. Tom explained he likes it works with machinery of any age and brand, and the fact the solution didn't require any large upfront costs, so this ticked his box for finding a cost-effective solution.
CULTURAL ADOPTION IS KEY TO SUCCESS
"When it came to deploying FourJaw, we were aware that to get strong cultural adoption that good communication and training would be required to ensure people understood why we were doing it and what the benefits to them and the business would be."
"FourJaw's customer success team supported me to communicate this effectively and once the team understood how the data was being used, it facilitated conversations which were used to inform and educate operators, which lead to a greater sharing of best practices, changed behaviours and enhanced machine utilisation and productivity."
The results:
Introduction of new production processes
Changed some of the factory layout to improve the efficiency of the machines
Improved cycle times by creating new jigs, reducing on-job operations of big jobs by 50%
Process changes have enabled them to 'De-skill' some of the operator requirements, which allows them to focus their skilled people on the right jobs
Cell utilisation is much more productive and made the operators more efficient when on jobs
Identified H&S improvements relating to machine maintenance
SUMMARY
A More Efficient, Productive And Informed Factory
Westley Plastics now has a clear and informed picture of the factory floor including accurate cycle times and utilisation by shift.
The factory is more efficient and productive with its resources which is evidenced by the increased utilisation of machines running 24 hours during the week, which has improved so much that fewer shifts need to run over the weekend, saving the business money on staffing, energy and other operating costs.
Looking ahead, the business is committed to driving efficiency and productivity across all aspects of its manufacturing operations. In the short term, the next priority is to improve how they communicate the efficiency and productivity data across the shop floor. The plan is to use newly installed screens located throughout the factory to display FourJaw's Livestream view, putting the machine data at top of mind to help drive best practices.
Furthermore, Westley Plastics' smart factory strategy will include installing FourJaw machine monitoring to every machine that it adds to its manufacturing operations as it grows.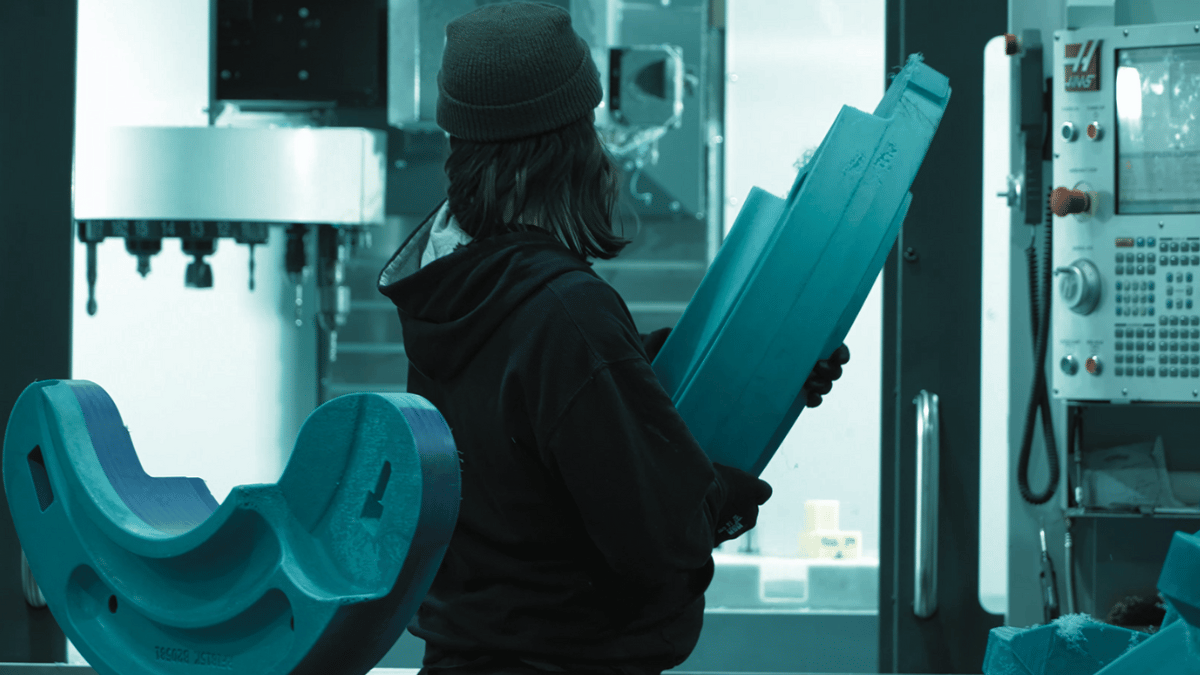 "I'm enjoying working with you guys. You are always proactive if we have any issues, and you are good at providing ideas and feedback which is helpful. If you'd asked me, before FourJaw, what the cycle times were, I genuinely would not have known. I now have a better feel for what's involved, which has allowed us to change our production processes. We can see whether we've had a good shift or not."