We are excited to announce that FourJaw is welcoming Bart Simpson to the team as Non-Executive Chairman.
Bart is an experienced business leader within the world of manufacturing. He has dedicated his career to advances in technology and innovation within CAD/CAM manufacturing software.
Bart is bringing a wealth of commercial experience to the FourJaw team. His previous experience includes leading the global sales support and marketing organisation within some of the world's most successful players in manufacturing software. Bart's experience is therefore a perfect fit for FourJaw as it seeks to replicate these achievements.
Now an experienced business advisor for numerous start-ups, Bart helps organisations innovate, and create successful strategies and go-to-market plans. As Non-Executive Chairman, FourJaw is excited to be working with Bart to guide the business towards further success!
You can find out more about Bart on his LinkedIn profile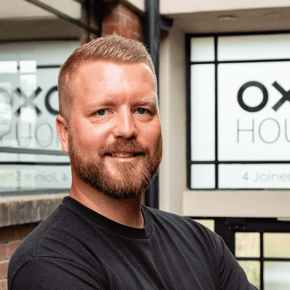 Chris Iveson
Chris is a Co-Founder and CEO of FourJaw Manufacturing Analytics, an investment-backed tech company based in Sheffield, South Yorkshire. Following an early career as a mechanical design engineer at several UK manufacturers, Chris moved into the role of commercialising manufacturing research at the AMRC. In 2020 Chris along with his co-founder, Robin Hartley-Willows founded FourJaw. Today, Chris leads a high-performing team that serves manufacturers around the world spanning aerospace and defence, pharmaceuticals, food production to textiles with its cloud-based manufacturing analytics platform.