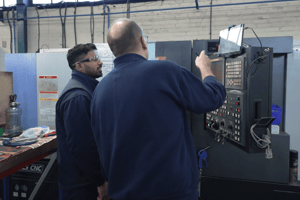 ENGINEERING MANUFACTURING EXCELLENCE
Learn how this manufacturer achieved 100% machine utilisation
SUB-CONTRACT, PRECISION MACHINING
14 CNC MACHINES
(HAAS & DOOSAN)
IMPROVE SHOP FLOOR PRODUCTIVITY
+25% INCREASE IN MACHINE UTILISATION
BACKGROUND
Sterling Machining is a precision machining company, that specialises in the extrusion tooling & subcontract machining industries. It was founded in 2001 by three directors, who between them have more than 90 years of combined experience in the manufacturing and metal extrusion industry
Today, it employs around 40 people who produce products shipped worldwide from the company's two sites based in Chesterfield, Derbyshire.
Initially, when Andy and his two fellow directors set up the business, they had no form of measuring other than just looking at the job and seeing how profitable it was at the very end.


Sterling did have an ERP system where machine operators would log on to the jobs and log off the jobs. But all they could see was how long the total job was, but if it took longer than expected, we couldn't see why.
Over the past year, FourJaw's manufacturing analytics platform has been rolled out across 14 of their CNC machines, aiming to support and inform their continuous improvement strategy, which is overseen by co-owner and production manager, Andy White.
Earlier this year, Andy invited FourJaw and a film crew to learn more about the business and the role FourJaw's machine data monitoring solution has on the machines, processes and their highly-skilled workforce.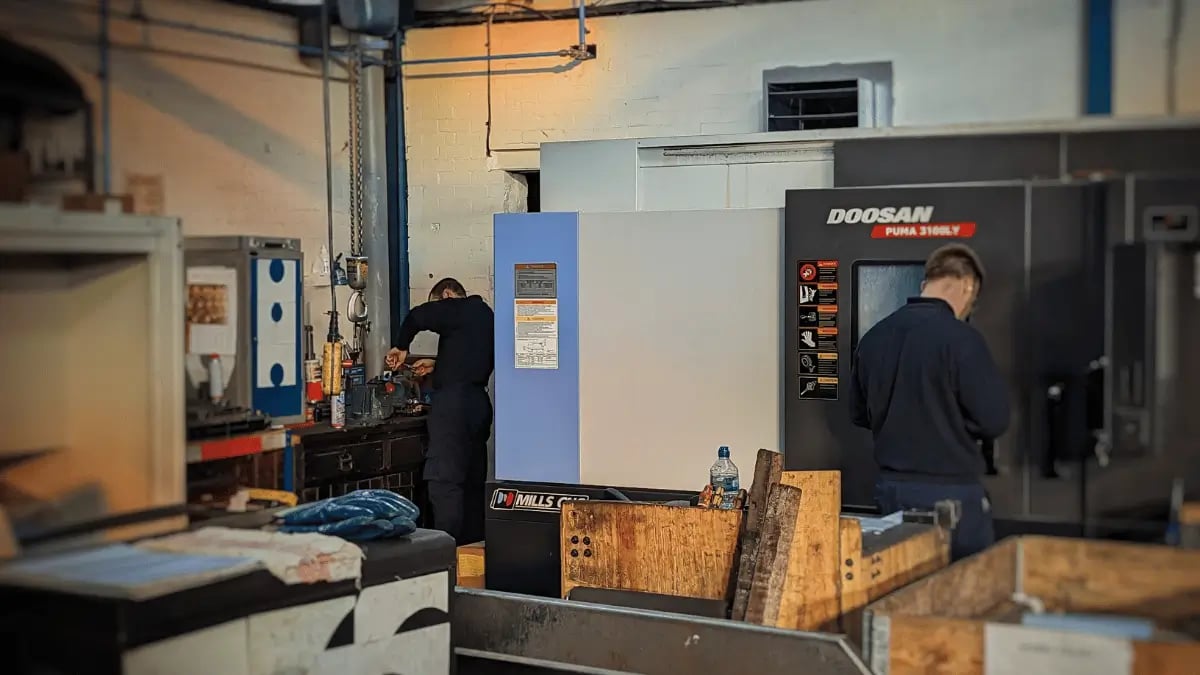 "You may have been in the position where you think I need to buy another machine. Because you think you've got a capacity problem, but now we use FourJaw we can see where we have capacity that I'm not using".
MANUFACTURING CHALLENGES
Existing ERP didn't provide a way to accurately measure jobs & their profitability
Constrained production capacity


Relying on 'gut' feeling to make operational and commercial decisions
No ability to see machine utilisation by shift/cell in real-time or historically
RESULTS
Improved Productivity Has Contributed To Financial Growth
Sterling Machining has grown significantly in the last 12 months and FourJaw has been a part of that. Andy reported that their order book had seen them grow from a £3.8 million company to a £5 million company.
Driving A Culture Of Continuous Improvement
Initially, the guys on the shop floor were a little reluctant but soon became interested to see how it worked. It didn't take long for them to become competitive. Andy has seen examples where the guys have competed to get the best machine efficiency scores resulting in utilisation going from 75% to 100%.
In true terms, this means that the guys could make more products with the same resources, lowering the cost of manufacturing the goods and therefore improving profitability.
The machines they've got FourJaw on allow Andy and the management team to see the utilisation of those machines which has resulted in new processes being put in place which have a significant impact on productivity.
Andy can look at the overall utilisation on each machine and see whether each machine is making a reasonable utilisation compared to when it was on those jobs before and on that particular day.
25
%
Increase in utilisation
Extra Capacity Has Created Jobs
Sterling has always invested in their people and has had huge success developing in-house talent, from people joining as apprentices. The team was therefore pleased that the FourJaw platform actually created jobs.
They identified that they could change the way the shop floor was configured and put in an extra machine operator. Doing so made them more productive and the extra operator pays for itself because the machines won't be stood.
Informed, Confident Decision Making
Since installing FourJaw on their machines, the team at Sterling Machining has slickened up many of its processes, informed by the platform's accurate, real-time data. The improvements have trickled all the way through to the way the team quotes for jobs. They are able to use historic data to see how long similar jobs have taken and use this information to quote more confidently for future work.
The management team at Sterling has also used FourJaw's data insight to make informed decisions when considering purchasing large capital outlays, such as new machines. Andy went on to describe the situation, many manufacturers come up against.
The results:
Machine Utilisation Increase - hitting a record of

100% utilisation

Understanding the true time a job takes
Being able to quote more accurately to improve profitability
Driving a friendly, competitive culture across the shop floor
Supporting a culture of Continuous Improvement
Guided decisions for staff and equipment investments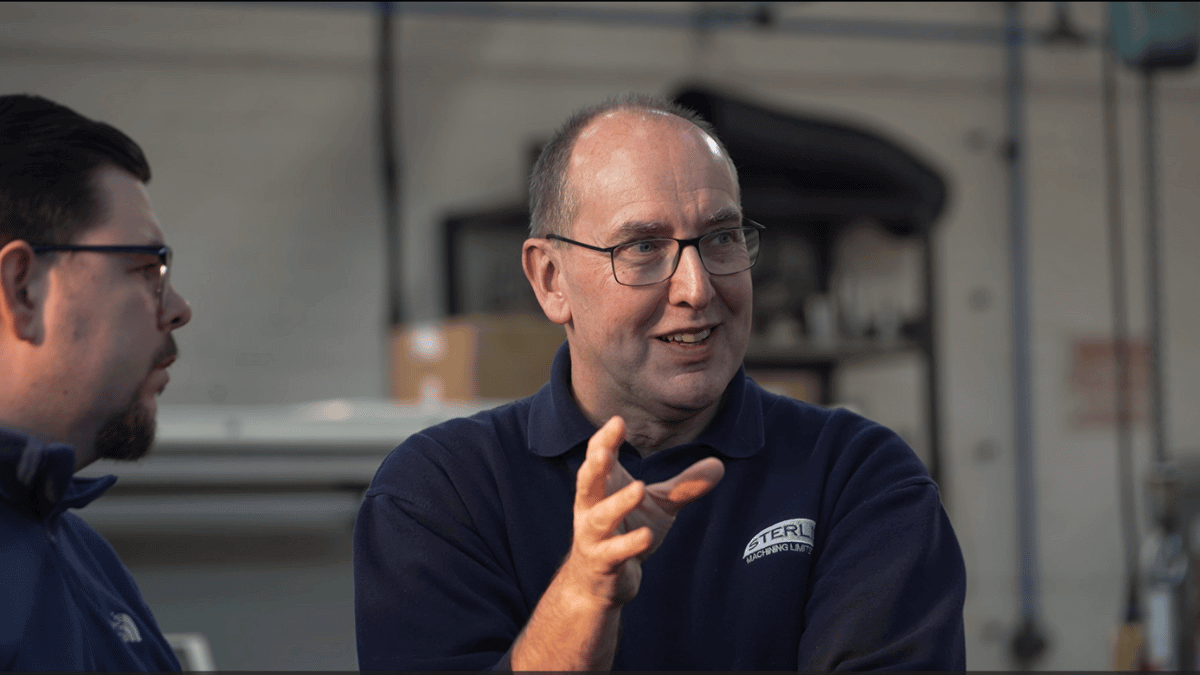 "In summary, FourJaw is the tool we use to maintain a 'drumbeat' of improvement and create a healthy, competitive environment to keep trying to do better".