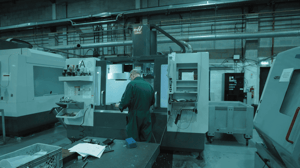 2.2 IS COMING SOON
A major upgrade for Job Tracking and a flexible Asset Hierarchy.
Introducing FOURJAW 2.2
WORK BOOKING UPGRADES
For both operators on the factory floor and managers in the office, we've built powerful new tools to filter, track, import and export all your work booking data.
CUSTOMISED ASSET HIERARCHY
From machining cells and production lines to assembly areas and business units, FourJaw has a flexible new asset hierarchy to describe the layout of your factory floor and the structure of your business.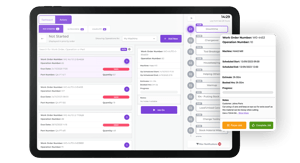 BE THE FIRST TO KNOW
REGISTER YOUR DETAILS TO BE ONE OF THE FIRST TO KNOW WHEN FOURJAW 2.2 IS LAUNCHED.
WORK BOOKING
New and Enhanced UI/UX
Improved Functionality
Greater Flexibility
ASSET HIERARCHY
Deeper levels of Reporting
Increased Customisation
Easier, Scalable Data Filtering
HIGHLY RATED BY MANUFACTURERS